Mayo 20 de 2022
What is Diving?
Also called scuba diving and scuba diving, it is the act by which the human being submerges himself in bodies of water, be it the sea, a lake, a river, a flooded quarry or a swimming pool, in order to develop a professional activity, recreational, scientific research or military with or without the help of special equipment. Traditional diving (without breathing apparatus) is simply called diving, although its sport modality is called apnea or free diving.
There are varieties of diving tours, here I leave you the different types of tours so you can live a wonderful experience:
Diving in Cabo Reserve
With vibrant marine life and stunning underwater scenery, diving in the Cabo San Lucas Marine Park is an experience you'll remember for a lifetime.
The huge underwater cliffs that descend from 300 to 600 feet deep, the unique phenomenon of sand falls and the hundreds of species of marine life are just a part of what makes diving this site a must-see experience in Los Cabos. .
No wonder Jacques Cousteau, the famous French filmmaker and innovator called it "The Underwater Aquarium of the World".
The Cabo San Lucas Marine Park offers unique experiences and excellent conditions.
Here you can observe the unique phenomenon of Sand falls, an underwater avalanche of sand, at Pelican Rock and Neptune finger (and a few more spots along the underwater cliffs), and snorkel with playful sea lions by the famous arch.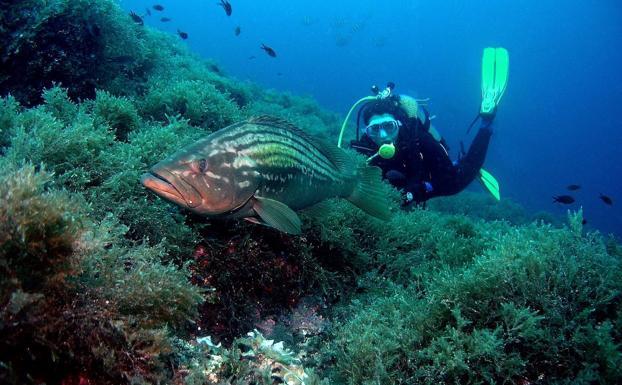 Combo 3 tanks Corporal & Runner
The 3 tank Cabo & Corridor Combo is the best diving experience in Cabo San Lucas, this exclusive is the only trip that allows 3 dives in 2 of the most beautiful diving areas of Cabo San Lucas in one day.
Combo 3 tanks include some of Cabo's highlights such as Sand falls at Pelican Rock and Neptune's finger, the sea lion colony, the famous arch at Cabo Marine Reserve, as well as Twin Dolphin, Whales Head, Chilean, Blow Hole and more in the corridor
The stark underwater landscape at the Cabo Marine Reserve dive site provides a perfect setting for hundreds of species of marine life.
Here you can see unique underwater waterfalls, swim alongside sea lions and colorful fish. Diving in the Cabo San Lucas Corridor is calmer but impressive, with rocky reef formations, beautiful coral, and occasional stingray encounters.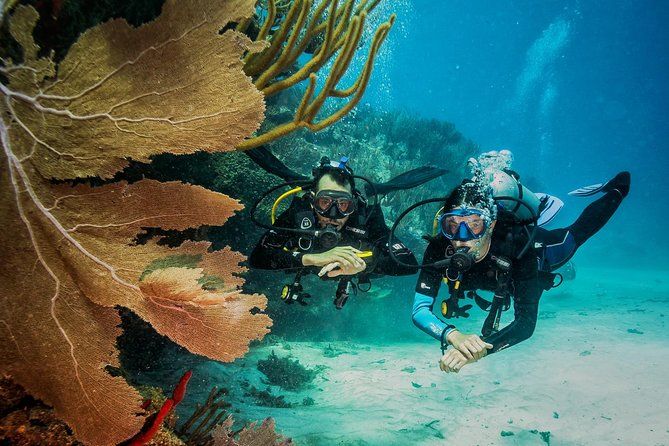 Diving with two tanks – The Corridor
Take a ride on an underwater corridor safari. This remote dive site offers more relaxed and calm diving. It takes place on a beautiful site with rocky reefs that are teeming with various sea creatures. Small sea creatures hide among the corals, huge schools of rays swim in the water, and you can see humpback and gray whales (in season).
It is calmer, more remote, with rocky reef formations teeming with small critters and schools of fish, the rocky reefs are covered with colonies of finger coral, gorgonians and sponges. The corals are teeming with fascinating sea creatures: you can find zebra eels, seahorses, scorpion fish, Cortez rays, lobsters, spotted box fish, calico lizard fish and diamond rays, hiding among the corals and in the sea fans. Such a beautiful sight.
One of the benefits of the 2-tank trip to the corridor is that it allows you and our divers to see more sites and get the most out of your day and our multi-day packages.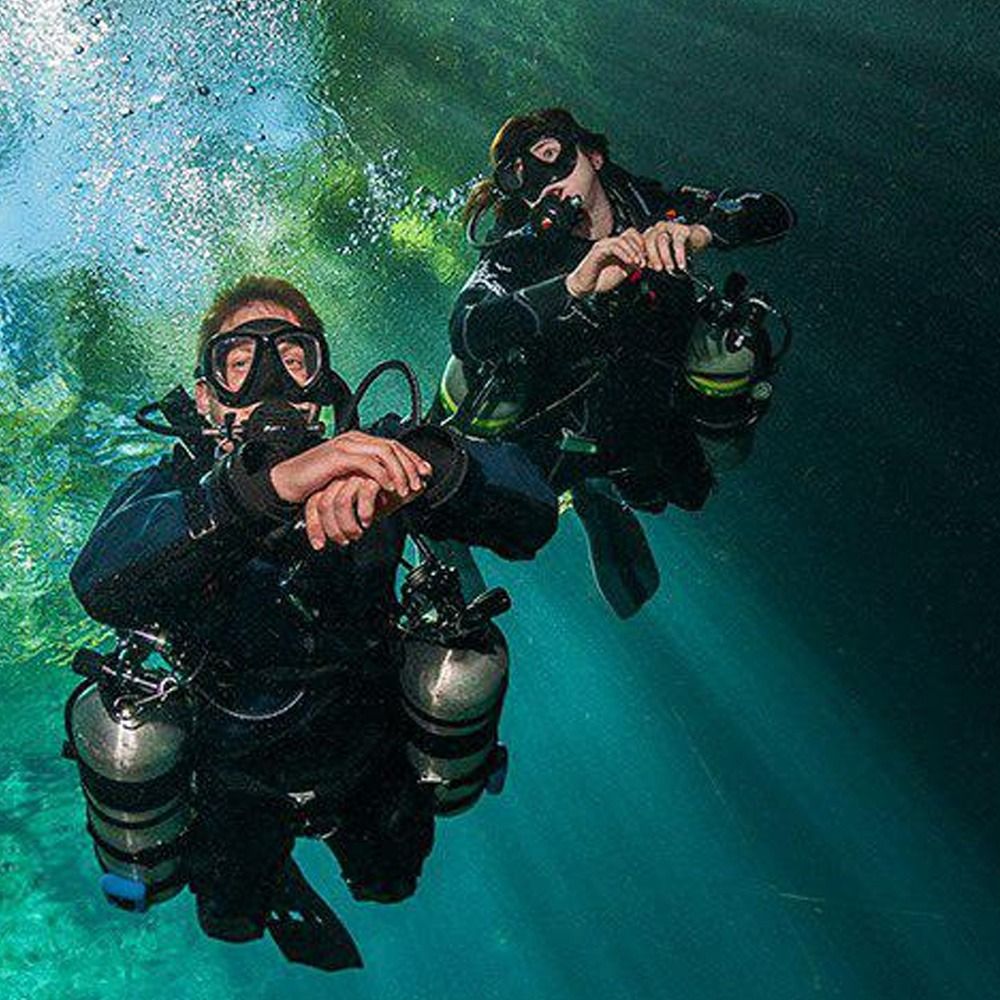 Gordo Banks Diving
The Gordo Banks dive site offers a great opportunity to see some live action sharks in Cabo, it is the best site for both deep sea diving and pelagic marine animal sighting in Cabo San Lucas.
This is an exceptional experience, not for the faint of heart, so don't forget your torch, let's dig deeper.
Gordo Banks is a seamount that reaches a maximum of 125 feet below the surface and falls to the bottom of the sea. The top of the seamount has huge crevasses and canyons and attracts fish of all shapes and sizes, making it a unique and unforgettable experience for divers.
The Gordo Banks dive site is famous for giving experienced divers the chance to spot sharks in open water, as well as other pelagic fish such as tuna, manta rays, and more.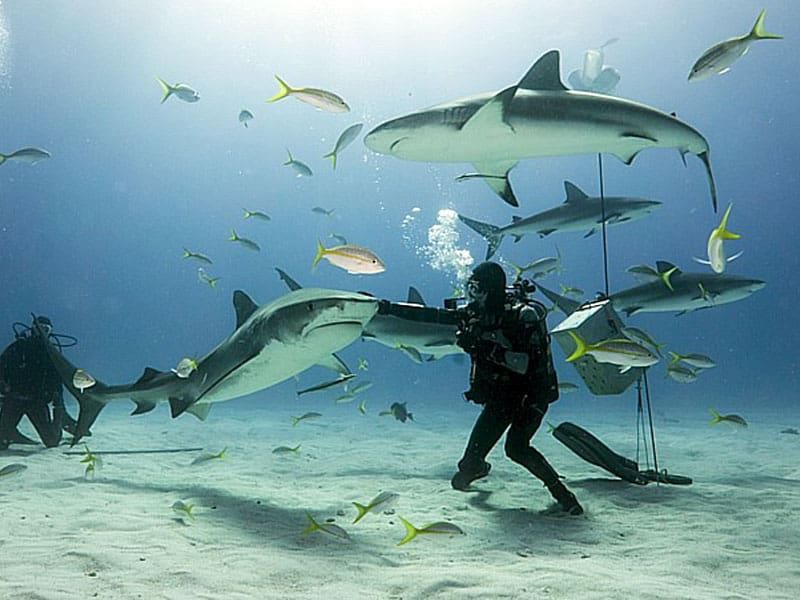 Whale Sharks In La Paz
The bay of La Paz offers one of the most exciting experiences and the greatest attraction that Baja California has to offer: swimming with whale sharks in their natural habitat.
Protected by the shallow and plankton-rich waters of the Bay of La Paz, they allow us to observe them in all their splendor.
As if swimming with whale sharks and sea lions were not enough, this trip offers you a great opportunity to observe other large fish such as manta rays, for the protection of the Sharks, local regulations allow only snorkeling with them, in the colony of sea lions you can practice diving or snorkeling.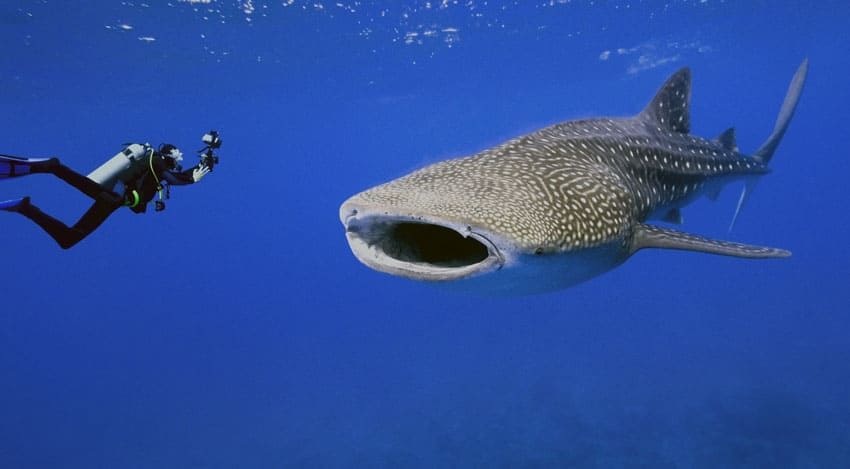 Diving in Cabo Pulmo
In the East Cape of Los Cabos, next to the Sea of ​​Cortez and next to a picturesque fishing village, is Cabo Palmo, a National Marine Park and a UNESCO World Heritage Site, Cabo Palmo is living evidence of how the protection affects underwater life and the ecosystem.
Since Cabo Pulmo was declared a national park and no-take protected area in 1995, marine life has flourished significantly, the reefs are now home to over 200 species of all shapes and sizes.
Here you can see all kinds of fish: from eels and dazzling nudibranchs, through huge schools of jacks to huge rays.
You can also catch some unique species like sea turtles and even sharks from time to time.
Diving in Cabo Pulmo is a different experience than most dives in Cabo San Lucas: it is more relaxed, isolated and remote.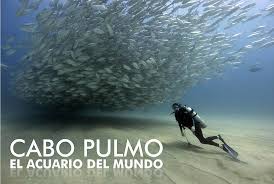 Night Diving in Cabo
Reveal a fascinating new underwater world with the Manta Scuba night dive. Join our team of professionals for an incredible adventure when the underwater scene changes and nocturnal creatures such as rays, octopuses, lobsters and many more emerge.
Night dives are a completely different experience than day dives. The atmosphere is different, the environment and scene change, the marine life is different, and you can get a new look and a new perspective on the dive site.
The darkness brings out all kinds of fascinating marine life. Diurnal creatures retreat and nocturnal organisms and nocturnal creatures such as lobsters, rays, octopuses, crabs, parrot fish, sea worms and more emerge.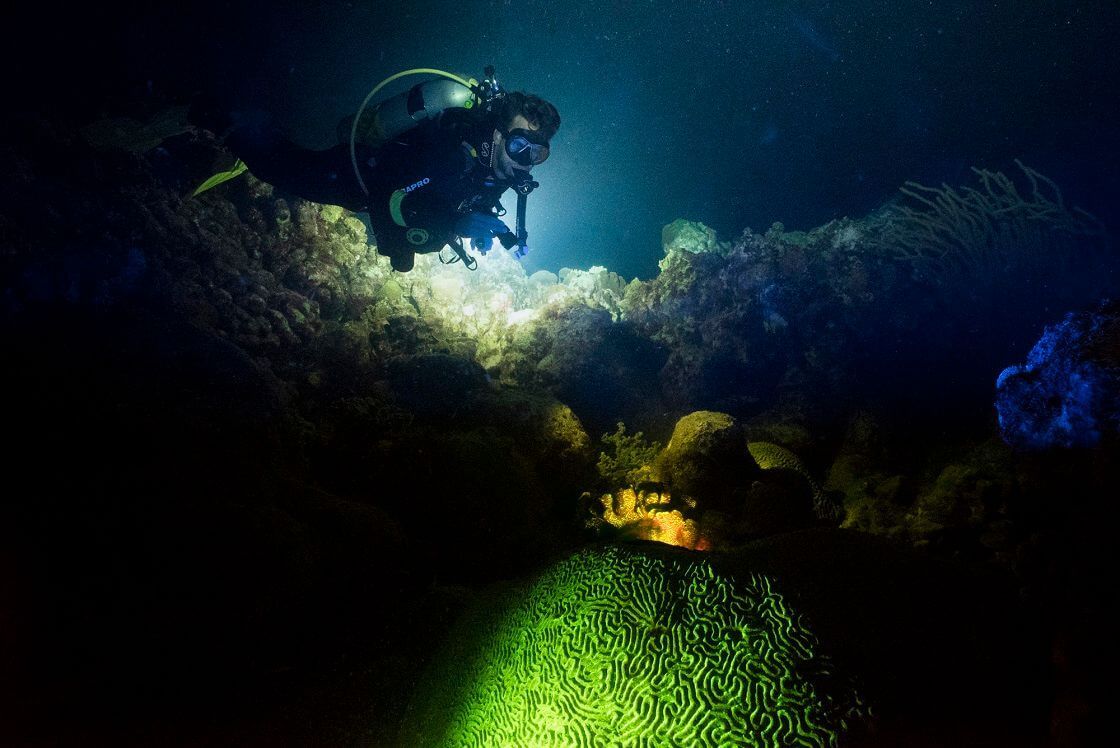 Here are some places where you can dive in Los Cabos:
LOS ISLOTES.
They are two groups of rocky cliffs, highly recommended for diving, located north of the island of Espiritu Santo. Sea lions and various species of tropical fish live there, including angel fish, surgeon fish, trumpet fish, Moorish idols and schools of barracuda.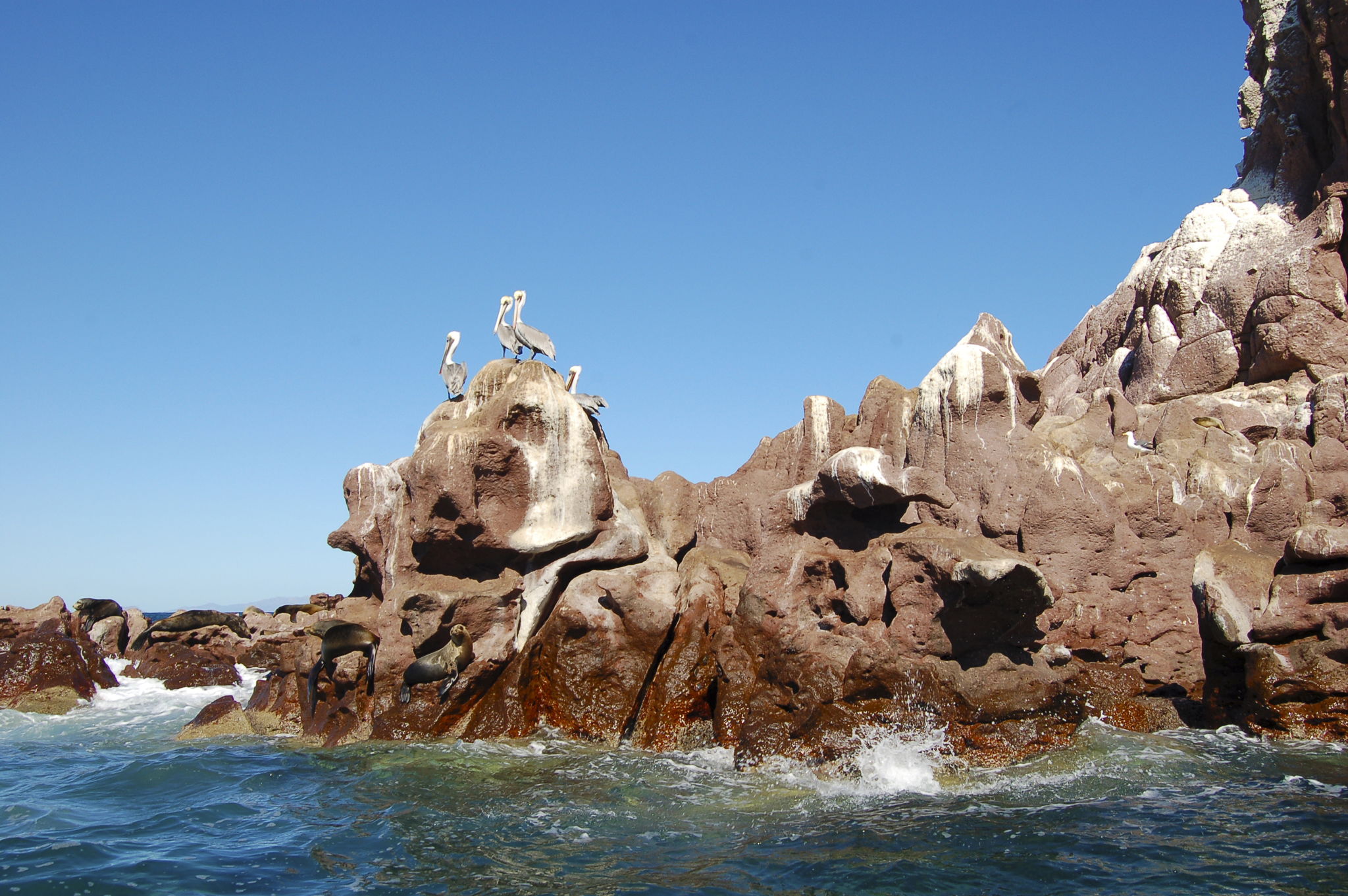 EL BAJO
Located to the east of Espiritu Santo Island, in the open sea, it is a well-known place for underwater filmmakers to film the hammerhead shark.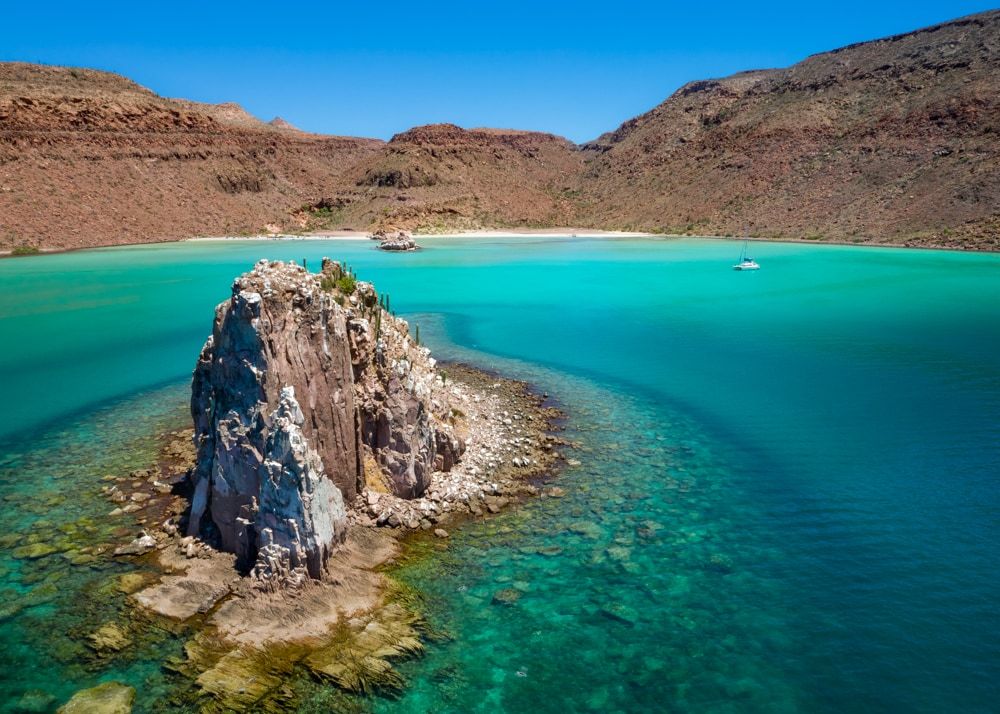 EL BARCO HUNDIDO DE SALVATIERRA
It's an old ship that sank in 1975. Its 300-foot hull is mostly intact, covered in black coral and gorgonians, and populated by colorful parrotfish and large groupers.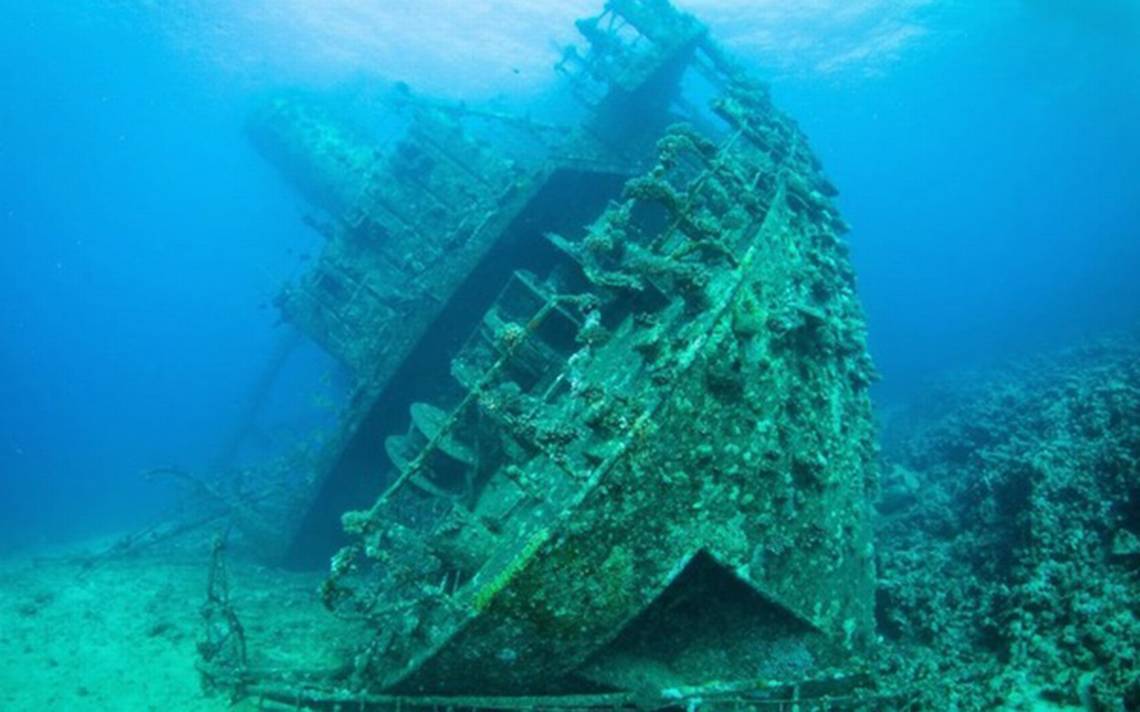 SUWANEE REEF
Perfect place for beginner divers. The site offers a shallow dive, between 3 and 10 meters, on a small coral reef with an abundance of multicolored fish.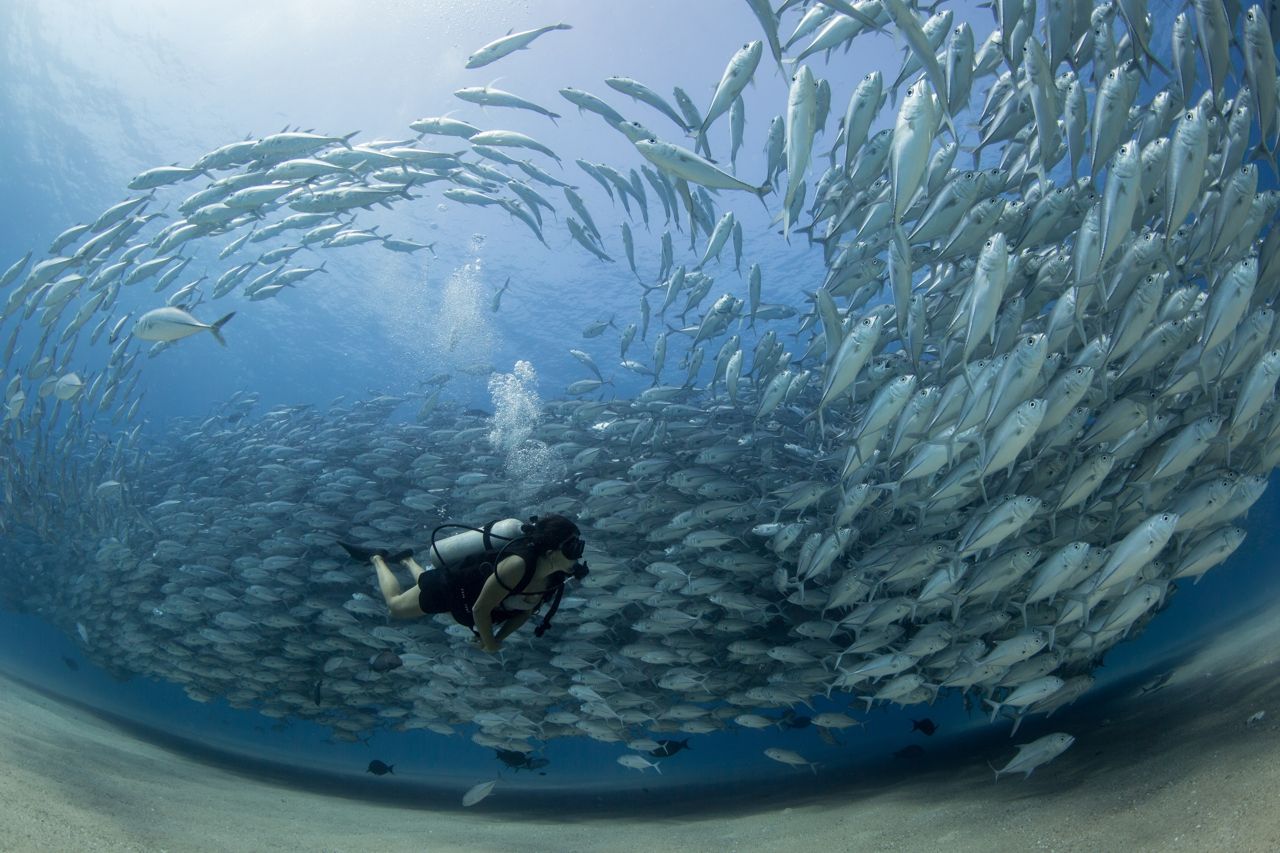 ISLA CERRALVO
It is the southernmost island in the Sea of ​​Cortez. It is characterized by the intense blue of its waters. The islet of La Reina and Roca Carpintero stand out, where it is common to encounter giant mantas.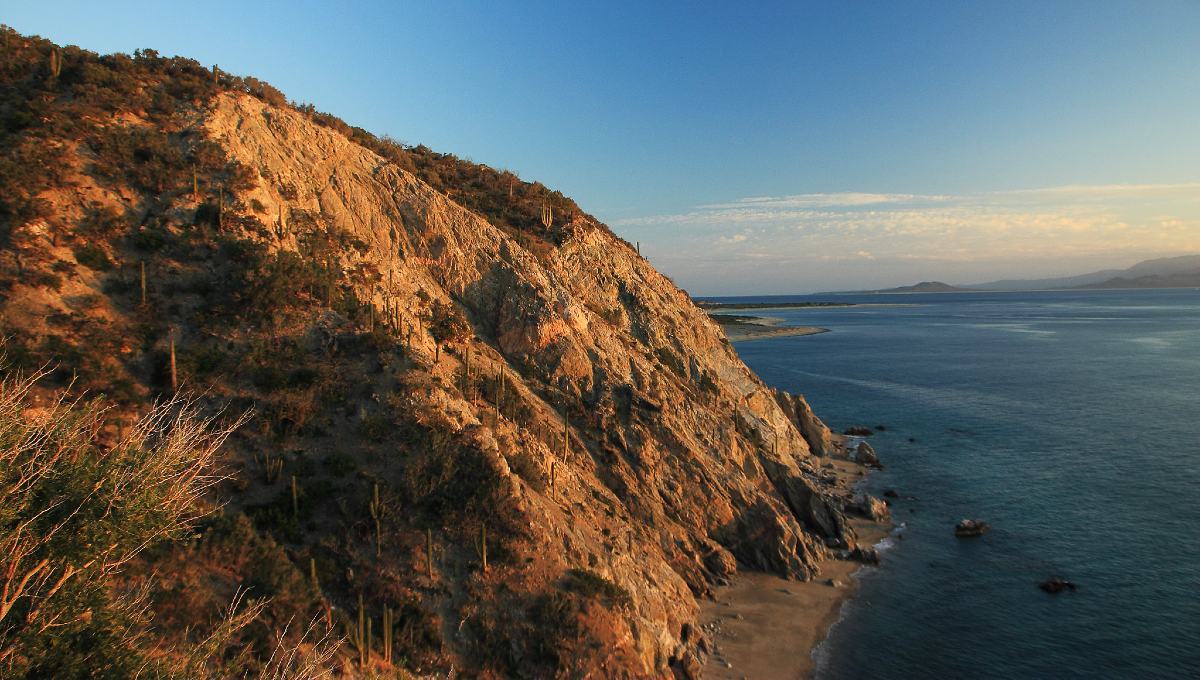 LAS ANIMAS
It is the paradise of diving in the Sea of ​​​​Cortez. It is a small island inhabited by a large colony of pelicans. Under the waters that surround it there are interesting underwater mountains, pinnacles, walls and even several caves. Diving here is really exciting. There are great opportunities to find hammerhead sharks, among many other species.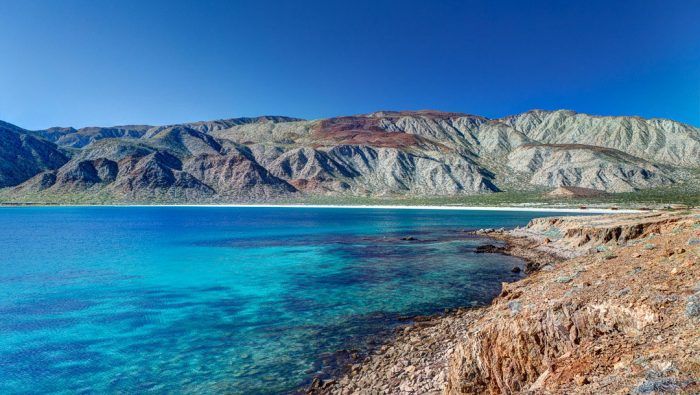 Sand waterfall.
Los Cabos has an underwater wonder that was hidden for many centuries, it is a phenomenon that we can observe in few places. It is formed by the friction between the North American and Pacific tectonic plates, added to the union of the warm waters of the Pacific Ocean and the Sea of ​​​​Cortez, since it was not discovered until 1959 in an expedition led by F.P Shepard. This wonder is located in the bay of Los Cabos at a depth of 30 meters. Its peculiarity is unique since specific conditions are needed for them to occur, there are few in the world and they originate, when the cold and persistent wind cools the surface sea waters, they increase in density and, consequently, they sink en masse and at great speed. forming masses of water that flow through canyons located thousands of meters deep. These underwater waterfalls carry large amounts of water and sediment, which erode the bottom, as well as organic matter of high nutritional value that serves as food for the creatures of the abyssal depths."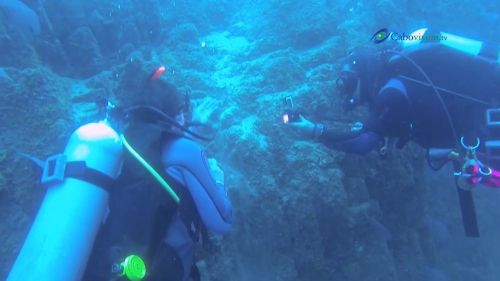 It is a great opportunity to build the house of your dreams that you should not miss, how to live these extreme and unique activities that only happen in Los Cabos, come to us and we will help you how you can fulfill your dream of living alone in Los Cabos, We advise you to invest in a beautiful place to live, approach our real estate agents, you can do it through our email: hola@tucasacabo.com, telephone number: (624) 178 73 44, social networks and WhatsApp.